I have long been an advocate of utilizing agendas prior to every interaction, conference call, and/or meeting with both prospects and active clients. Some think it is unnecessary because of customer familiarity, or that it is too time consuming and their audience prefers a more informal setting…. As for me, a properly worded and prepared agenda can be a key differentiator and sends a professional signal that I am preparing because I understand and respect how valuable time spent really is.
That said, I have four basic objectives when preparing an agenda:
Introducing subject matter that I plan on discussing during the upcoming interaction while confirming the date and time allotted.
Requesting confirmation that the information I am providing is consistent and pertinent to the prospect or client's expectations, while asking for input on any additional items that would be important from their perspective.
Asking the prospect or client if there is anyone else in their organization that "they believe" could or would benefit from our meeting? Note that the intent is to speak to as many stakeholders as possible, without alienating the engaged attendee.
Requesting a "performance improvement discussion" is always the last topic and it applies in both non and competitive prospect or active client situations. I make sure to emphasize that while sometimes uncomfortable, business related constructive feedback is not taken personally and will only help to enhance the relationship.
I like to gather data and facts for the "performance improvement discussion" portion of the meeting, and usually remind or in some cases will prompt the attendees to do their own homework/research. Keep in mind that when reviewing results, there are always stories that accompany. A good rule to follow is to stay away from emotion as much as possible, instead choosing a fact-based, data-driven conversation.
In closing, remember to be respectful of people's time during meetings. It is always a good idea to do a quick "gut check" midway through to ensure engagement levels are good and subject matter is relevant so that the meeting is productive and does not run over the allotted time unnecessarily.
Subscribe to our blog to receive regular updates on thought leadership, industry insights and upcoming events from Perpetual Talent Solutions.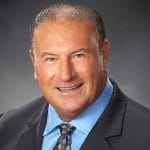 Before helming Perpetual Talent Solutions as President, Jim Hickey held several senior leadership roles in both sales and operations for two of the world's largest Commercial Staffing organizations. Jim is a dedicated professional who has been formally recognized as a Staffing Industry Subject Matter Expert.