A Houston Job Recruiters Guide to Effective Placement
Since 1994, Perpetual Talent Solutions has been one of the top Houston job recruiters. Over the last 25 years, despite challenges in the recruiting industry, our boutique style approach has allowed us to grow and earn top ranking accolades in the industry.
Building business relationships in an industry brimming with skepticism and distrust, along with the rise in automation, technology and artificial intelligence tools can result in several challenges. But as a Recruiting company firmly entrenched in the industries we serve, the key to overcoming these challenges is our ability to customize our solutions based on the unique needs of every job search.
Considering Company Culture
The values, beliefs, and behaviors that comprise an organization's environment help to formulate a company's culture. It is either the sum of a team's collective behaviors and experiences, or something that is defined and nurtured since a company's establishment. While credentials may indicate a candidate is a match for a position, an automated system could determine that. What artificial intelligence cannot detect however, is how that individual aligns with a company's objectives and values.
Large, "big box" recruiting firms work at a premium, quickly placing employees and filling roles. However, these agencies often hire based solely on initial vetting efforts in order to avoid prolonging the recruitment process, undervaluing company culture when finding professionals for their clients. These recruiters often find company culture irrelevant when selecting and presenting candidates for an opening, but a boutique firm knows how this can negatively impact day-to-day operations. Understanding success ultimately depends on the cohesiveness of a team, a recruiting agency that is able to formulate a relationship with the client and integrate individual business intricacies and team dynamics into their process will result in more effective candidate placement and long-term success.
What Are the Lasting Effects?
When you select a boutique recruiting firm like Perpetual Talent Solutions, they become a culture-fit expert, seamlessly operating as an extension of your company. This allows for the ability to understand and share the views and objectives of your organization, and to be personally invested in its development, which will provide you not only with top talent, but talent that identifies with your company. In turn, your new employee gets to work with a company that they feel comfortable in, reducing the risk of them leaving.
A comprehensive understanding of each individual client's unique company values and dynamics is not the only difference between large agencies and boutique recruiters. Big box firms operate in mass instead of on an individual client basis, which can result in unqualified candidate placement. The wrong placement can have ripple effects across a business including compromised integrity and reputation of the business, not to mention lost expenses in training, and an unpleasant work environment for current employees.
Get Top Talent Fit for Your Company
As one of the most trusted retained executive search firms in Houston, our years of experience have taught us that prioritizing efforts in sourcing talent beyond their resume should not be overlooked—not only for the client but also for the candidate. Finding Talent that fit your job qualifications is one thing but finding candidates that fit your company culture helps ensure a seamless transition and working partnership. Placing the highest of values on integrity, open, honest and transparent communication has allowed Perpetual Talent Solutions to our 95% client retention rate.
We look forward to earning your business and your trust and promise to represent you and your company's brand reputation as we do our own.
Sourcing Talent Beyond the Resume — Call us now at 866-380-9978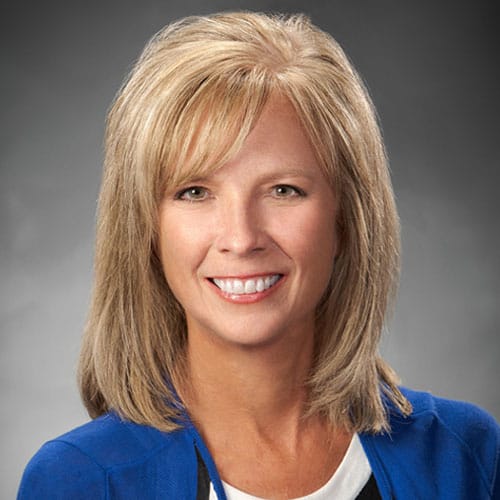 Debbie is the Founder, and Managing Partner of Perpetual Talent Solutions. Debbie has provided Executive Search and Recruiting Services as well as HR Consulting, guidance and council to clients ranging from start-up to multi-national corporations since starting the practice in 1994.