As businesses plan for the future of their workforce, return-to-work policies continue to be a critical element in attracting and retaining top talent. Companies must consider balancing productivity with employee well-being while avoiding talent loss due to restrictive return-to-office mandates. 2023 has already seen significant changes in work culture and will likely bring further disruption as managers and talent acquisition teams grapple with challenges posed by return-to-work policies.
2023 Return To Office Trends
This year is shaping up to be one of uncertainty for return-to-office policies. Now known as "The Great Mismatch," The need to reconcile employees' and top candidates' expectations with the organizations' return-to-work policies has left managers and talent acquisition teams in a quandary.
While several top employers are making headlines with their return-to-office mandates, Many CEOs do not have return-to-office policies as a top priority. As a result, they will not make return-to-office decisions until later this year at the earliest.
Most employees and potential candidates are still seeking remote or hybrid work opportunities. Many businesses that cannot offer flexibility going forward may see a trend of losing top talent as highly sought-after employees will move on to join organizations willing to provide a remote or hybrid option.
However, office synergy has been a cornerstone of successful businesses for generations. When people come together in an office environment, they can collaborate and share ideas. On the other hand, the issue of collaboration among teams suffers when done virtually.
Face-to-face interactions allow for more creative brainstorming and capture nuances like body language or tone of voice necessary for meaningful conversations. However, communication between remote workers can become strained as emails and video calls sometimes need to convey messages clearly or efficiently enough for everyone involved.
It can be challenging for teams to stay connected and motivated. Remote workers may feel isolated from their colleagues or need more motivation to remain productive while working from home. In addition, the loss of office synergy due to remote employees is a significant challenge for many companies.
Retaining Employees as they Return to the Office
Ensuring employee retention upon their return to the office, companies should consider investing in team-building activities, prioritize DE&I initiatives, and create a well-defined structure for career advancement. Otherwise, they will need help maintaining engagement levels amongst their staff.
Investing in team-building activities and events can be a great way to keep morale high and create an environment of collaboration. In addition, by creating opportunities for employees to get together outside of work hours, they can develop relationships, which help build trust and loyalty within the company.
Prioritizing DE&I (diversity, equity & inclusion) initiatives is also vital when retaining employees as they come back into the office. The initiatives could include unconscious bias training or resources such as books or podcasts about different cultures and backgrounds. By showing your commitment to diversity, you demonstrate that you value all team members regardless of background or identity.
Finally, having a defined structure for promotion and career development will help ensure that everyone feels valued by the organization while giving them something tangible they can strive towards to advance their careers.
Setting up mentorship programs so that more experienced professionals can share knowledge with newer hires, offering additional training courses on specific topics related to job roles, or even allowing flexible working arrangements where possible, so people feel free from the stress of one level forever!
Recruiting Top Talent for In-Office Roles
Companies must factor in how their return-to-work policies could affect recruitment.
In a highly competitive job market, businesses must pull out all the stops to entice top talent. Having rigid regulations about returning to an office will make it challenging. Therefore, it is essential for talent acquisition teams to understand the most effective methods of attracting top candidates for in-office roles. They must think outside the box to attract top candidates for in-office positions. To do this, they must focus on three key areas: Online branding, recruitment experience and upskilling.
Online Branding: Organizations must have an attractive online presence to attract potential candidates. Companies should create a website with information about their mission statement, values and culture so that job seekers can better understand the company before applying.
Additionally, companies should use social media platforms such as LinkedIn and Twitter to promote their open positions and quickly engage with potential applicants by responding to comments or questions.
Recruitment Experience: The recruitment process must be tailored towards each candidate's needs so they feel valued throughout the entire process. Clear communication from start to finish and providing helpful resources like video interviews or virtual tours of the office space.
Additionally, recruiters should strive for transparency during every step of the hiring process, so there are no surprises along the way which could lead potential candidates away from your organization altogether.
By doing this, you can ensure your current employees stay engaged while enticing new talent looking for more than just a paycheck from their next job opportunity!
Conclusion
Return-to-work policies have been a challenge for many companies. Companies need to be aware of the potential implications of return-to-office policies. If they are not careful with managing these issues, the consequences could prove costly financially and culturally.
Let us help you develop a return-to-work strategy that meets your company's needs and considers current market conditions. Our executive recruiting and advisory services provide comprehensive solutions for your business challenges.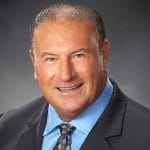 Before helming Perpetual Talent Solutions as President, Jim Hickey held several senior leadership roles in both sales and operations for two of the world's largest Commercial Staffing organizations. Jim is a dedicated professional who has been formally recognized as a Staffing Industry Subject Matter Expert.