The all-important resume – it is that one thing employers will use to evaluate you long before you have any chance to show them how great you really are. In fact, in today's world, your resume is probably being judged by a computer long before it makes it to anyone at the front line of hiring decisions. As such, if you want to get noticed above the hundreds of other candidates who are applying for one coveted position, I suggest considering a few best-practices.
Do not Go Overboard
You already know how great you are, and it is only natural to want to express your attributes to your potential employer. Be mindful, however, that long-winded resumes tend to find their way to the bottom of the pile before anyone looks at your qualifications.
Adhere to a few rules:
Be accurate 

Be consistent 

Be concise 
Figure out how to summarize your attributes in the most meaningful ways while still using minimal space. Think of your resume like a professional Twitter feed; you only have so many characters to make a great impression. If you do so correctly, your chances of being recognized increase dramatically.
Leave Your Creativity at the Door
Even the most creative of positions will get the most attention when they present a professional resume. Graphic designers, artists, and photographers are often no exception to this rule.
Avoid fancy fonts and distracting images. Instead, aim for a basic font that is easy to read and translates well to anyone who reviews your resume. Times New Roman, Calibri, and Arial are recommended options for traditional resumes. When you want to highlight certain achievements or positions, then use bold text in the same font to maintain consistency throughout your document.
Make Friends with Bullet Points
White space is a crucial ingredient for a good resume, which means you need to forego lengthy paragraphs in favor of brief, detailed bullet points. Make sure you start each bullet point with an action-oriented word. If you are unsure how to tailor your resume to put action at the forefront of your experience section, then browse online for examples before hitting submit.
Quantify Your Experience
Anyone can say they have sold homes for three years or have worked in marketing for a decade. What did you do while you were there? What numbers will reinforce the fact that you are better than another candidate? Did you sell 75 homes in three years?  Did you single-handedly boost annual sales by $1 million annually as a result of your marketing efforts? 
Quantify your achievements with real numbers and specific results. Remember, your objective is to highlight talking points and questions when it is time for an interview.
Tailor Your Resume
Applying for jobs is an arduous task. Frankly, switching up responsibilities and changing the objective statement too often leads to submittal errors.  Rest assured however, that employers pick up on laziness, and they can detect a form-letter resume immediately. You do not want to be the person who is put on the bottom of the pile just because you decided your pre-made resume was good enough.
Find a way to integrate the job posting of each position for which you are applying directly into your resume. Use keywords and phrases to clarify your relevance to the application. Keywords are essential in today's marketing world, and it is important not to forget that your resume is your marketing device. Be careful not to spam keywords for the sake of fitting them in though. That strategy is easily recognized and seen as a negative tactic by hiring managers.
Include a Cover Letter
Some industry experts will tell you no one reads cover letters anymore. That may be true, but while it is possible that no one is reading your cover letter, they are paying attention to the people who take the time to write them. If you want to stand out from your competition, you should submit a custom-written cover letter with each application and/or resume submitted.
Here are a few pointers:  
Craft the main cover letter, highlighting the key components you can change, depending on the position for which you are applying; 

Research the recipients' names online so you can avoid "To Whom It May Concern" whenever possible.

Conclude with a specific time and way the reader can expect to hear from you. 
Cover letters should never be longer than a single page. They are simply a way for you to elaborate on your specific skills as they relate to the position for which you are applying. Personalize them in every possible manner, so your potential employer knows you took the time to research the company and care about the impression you are leaving. 
In most cases, looking for a job is a job in and of itself, and should be treated professionally and with a sense of urgency, not desperation.  Do not get mired down in details, but do not get lazy either. There is a fine line between perfect application practices and potential employment traps and pitfalls.
In closing, due diligence, research and your ability to explain how your experiences are relevant to each position, using short, direct language skills will help you land your dream job!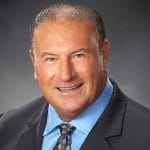 Before helming Perpetual Talent Solutions as President, Jim Hickey held several senior leadership roles in both sales and operations for two of the world's largest Commercial Staffing organizations. Jim is a dedicated professional who has been formally recognized as a Staffing Industry Subject Matter Expert.