I have said for years that sales is a profession, and to be successful, needs to be treated that way. That said, I am excited to announce that I am putting my experience to good use by adding Strategic Sales and Operations training for Staffing firms to our Service Offerings.
Imagine having a proven and successful Staffing Industry Coach and Mentor working hand in hand with your sales team, teaching the "how to", in addition to the "why". My mission is simple, I want to help inspire the next generation of great leaders by sharing my knowledge and passion, and I want to help stop the very real damage being done to our Industry's reputation and your brand recognition.
In my view, successful Strategic Selling can and should be taught more so "on the field" versus a sterile classroom environment wrought with outdated techniques and uncomfortable role playing. Long term success requires stopping the insanity of preparing for client and prospect interactions sporadically and committing to a consistent, focused, active listening approach utilizing the right subject matter and tools.
If any of this sounds familiar or rings true, trust me, you are not alone, and we should talk today. Remember, our next generation of leaders deserve it!
I can show you and your team how to REALLY design, build, plan and best of all execute on:
Strategic Sales Pipeline/Funnel building – Including continued coaching and mentoring throughout the client buying process
Dissect and optimize on additional Revenue and GM growth opportunities sitting within your current client portfolio
Branch Network Operations Training for realistic and consistent Profitability and growth. How can you REALLY get your branch network growing as it should? Including Quarterly Action Plans that are realistic, easy to understand and measure.
---
Ask About Our Customized Pricing Model
No Long-term Commitment Required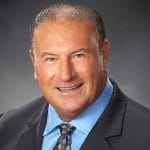 Before helming Perpetual Talent Solutions as President, Jim Hickey held several senior leadership roles in both sales and operations for two of the world's largest Commercial Staffing organizations. Jim is a dedicated professional who has been formally recognized as a Staffing Industry Subject Matter Expert.