The cryptic communications from employers during the hiring process can be confusing. Candidates often second-guess themselves over and again as they try to understand where they are left standing in the hiring process. The fact that messages from hiring managers often seem to contradict their actions only makes things worse.
There is no magic pill or secret sauce to get behind the scenes and tell with certainty what the hiring team thinks about your candidacy. Instead, explaining some standard-issue responses, often subliminal meanings, would be helpful.
We have more applicants to interview
When a hiring team tells you that they have more people to interview and will get back to you as soon as they complete the process, that is usually a well-intentioned message acknowledging a lengthy hiring process.
In the meantime, send the hiring manager a personalized email, thanking them for their time and consideration. I recommend including a summary of highlights from your interview as a subtle reminder of why you are qualified for the job. If you are still waiting to hear from them within two weeks, I recommend reaching out to let them know that you continue to be interested. I strongly encourage candidates to continue networking, applying, and interviewing with other companies while waiting.
A different candidate was a better match for the position
When recruiters or hiring managers reject candidates, they use neutral-sounding language to communicate their decisions. It tends to be polite and protects the company from potential legal repercussions. While the hiring manager may need to be more enthusiastic or forthcoming about offering feedback, I suggest asking if they would be willing to provide any suggestions to help as you continue your job search. Additionally, if you believe you could have done better in the interview, you could ask a career coach to help you prepare for future discussions.
Your resume will remain on file for six months
Hiring managers and recruiters are usually sincere when telling you they plan to keep your resume on file. However, stay in contact, so you are top of mind as other positions become available. As a side note, if you apply through a centralized applicant tracking system, be cautious of repetitive or multiple attempts.
Inquiries about references, non-compete agreements, and notice periods
When a recruiter asks you for references and raises questions about notice, non-compete agreements, and where else you are interviewing, it is usually a positive sign that they are interested in hiring you. While you cannot and should wait to give notice to your current employer, you can generally be confident enough of your chances. If you still need to, start deciding who your references will be and notify them that they could get called. You could also begin to work out what your compensation expectations are. Next, you need to decide what kind of compensation you would consider ideal and what would be a dealbreaker.
References to being overqualified
Hiring managers discussing a candidate being overqualified can signify age bias. They may also genuinely worry about how someone of your expertise might become bored. At other times, talking about being overqualified can be "code," which means you may be too expensive for them.
Employers tend to be wary of hiring people who want to quit before long. If you are older than the average applicant or have more experience, you should be prepared to discuss why the position you applied for makes sense. For example, you may have decided that being a manager was not suitable for you, and you wanted to be an independent contributor. There are many legitimate reasons why people in professional positions sometimes need to step back. If you have one, talking about it in detail can help you calm any worries the recruiter may have.
Nonverbal signs
Sometimes, the actions and nonverbal cues you notice during the interview may tell you more about where you stand than actual messages from the hiring manager. For example, if they take detailed notes when they interview you or take the time to show you around the office, introducing you to other employees, that is usually an indicator that you are a top choice. While you could allow yourself to be confident, it is essential to remember that it is never over until it is over. An internal candidate may come forward, higher management may announce a hiring freeze, or there may be a surprise negative trend in the industry. Therefore, continuing your job search elsewhere is essential, even as you remain confident.
Getting ghosted
No matter what stage of the hiring process you may be at, complete silence from the company isn't a good sign for your chances or the company's way of treating people. Unfortunately, many companies choose the easy way out of an awkward situation and ignore applicants they do not plan to hire.
You can express your continued interest in the job a week after the interview and a few days later. Sometimes, when a company wants to make sure that a different candidate is genuinely willing to accept the job before they reject all others, they tend to take their time replying to them about their chances.
It can be hard to know what happens behind closed doors. It can help to understand what different messages mean, however. In general, if multiple companies drop you, it could help to hire a career coach and find out what you could do differently.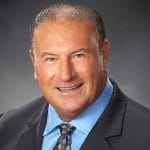 Before helming Perpetual Talent Solutions as President, Jim Hickey held several senior leadership roles in both sales and operations for two of the world's largest Commercial Staffing organizations. Jim is a dedicated professional who has been formally recognized as a Staffing Industry Subject Matter Expert.