There is no getting away from it. If you have had more than your fair share of different jobs over the last few years, it is going to raise a few eyebrows during your next interview. Candidates tend to skirt around the issue and try to steer the conversation another way, but you can use your job-hopping past to your advantage. It is all about the impression you give and reassuring your potential employers that you are there for the long-term.
Honesty is the Best Approach
There is a myriad of reasons why you might have changed jobs so frequently, but you should always be open and honest about your situation. The worst thing that can happen is you contradict yourself during the interview, as this will severely impact your credibility. Stick to the truth and focus on the benefits of your situation rather than any negative connotations.
Prepare Examples of How You Have Grown in Each Role
You should always focus on the positive aspect of your different roles, so aim to talk about the impact each position has had on your career. Think back to each job you have held and pick out the one thing that you learned along the way that you feel will help make an immediate and positive impact on the role you are interested in.
Do Not Dwell on the Subject
Do not just hope that the subject will not come up. If you have had a few jobs, then any employer worth their salt is going to pick up on it and ask you to explain what happened. When approaching the question, again, answer honestly but with all due brevity and then try and steer the conversation towards your skills and away from the reasons behind each departure. Doing so sheds a positive light on the experience and will leave a much better impression.
Emphasize Your Commitment to the Company
The reason why job-hopping is such a red flag to employers is that it can point towards a lack of loyalty and commitment to the company. No business will employ you if they know they will have to go through everything associated with the hiring, on-boarding and costly training process if they are not "sold" on your want and desire for a long and successful career.
Focus your attention on alleviating any fears your potential employer may have by expressing your commitment to the job. Discuss how you want to make a significant impact within a company, but the opportunity is yet to arise.
Job-hopping does not have to ruin your chances at your next interview. If you are transparent and direct, and concentrate on the skills you have gained, you can alleviate most hesitancies of the employer. If you can clearly articulate and demonstrate your benefit to the company and ensure hiring managers that you are committed to the role, you should have no problems leaving a positive impression and getting the job you want.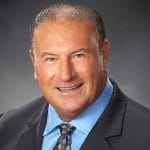 Before helming Perpetual Talent Solutions as President, Jim Hickey held several senior leadership roles in both sales and operations for two of the world's largest Commercial Staffing organizations. Jim is a dedicated professional who has been formally recognized as a Staffing Industry Subject Matter Expert.