The success of any Sales professional is congruent on not only how well they know and grow their business, but how they establish good networks. These circumstances make networking an important skill for many salespeople to possess. There are various events and mixers that allow salespeople to congregate and form these connections. How well you are received, and often comes down to how effective an impression you make as well as whether or not you stand out from others. Here are several tips you can apply to help yourself standout and make a favorable impression at networking events.
Wear Conversation-Starting Accessories
Whether it is a watch or unique tie, distinctive accessories or wear can generate good conversation by themselves. Most networking events may have an implicit dress code, as most attendees come with a suit or casual attire. In these cases, place extra thought into what accessories you will bring. Be sure to stay within the boundaries dictated by the dress code, and do not wear anything that may appear too distracting. Standing out too much can be a bad thing as well.
Use More Open Body Language
Your body language plays a big part in how open and inviting you make yourself appear. Whether you are at a formal or casual event, people appreciate a welcoming personality and positive demeanor. Having your arms folded, eyes looking down, and lips narrowed can make you appear unapproachable. Change up your posture by placing your shoulders back and making your position as upright and inviting as possible.
Put down the Mobile Devices
In any given networking event, there are mobile devices and gadgets hanging around. If someone at an event is extensively using their devices, then they are not meeting people and talking. A networking event exists to provide participants opportunities to network, which is why being on the phone excessively is counterproductive. Make a strong commitment to avoid using any type of mobile device while at an event. If there is a call you must take, then find an opportunity to take that call outside of the venue.
Plan Your Meeting Spot in Advance
The primary room or hall of a networking event can be expansive, and your position in this room determines how likely you are to connect with people. Situate yourself in an area where most people can see and reach you. Being situated in a comfortable area can make you appear more approachable. The ideal area is one in which you can easily move around in and are within eye contact of the most people at the event.
Speak with Confidence
There is more emphasis in your words when you speak clearly and confidently. Not speaking up or emphasizing your points will make you less noticeable and memorable within a conversation. You do not have to demonstrably raise your voice when you speak but have projection in your voice along with some personality. The more consistent you can project yourself, the more memorable your interactions will be at networking events.
Excellent business opportunities exist when you know how to adequately market yourself and network with others. In any industry, there are many networking events that exist to help professionals and colleagues establish valuable relationships with each other. Making yourself stand out at these events starts with creating a favorable initial impression. A good impression can make you stand out more whether you are seasoned professional or just getting started in your career. Being aware and using some or all of these techniques, can make your networking experience more valuable, enjoyable and above all, beneficial to growing your relationships and business.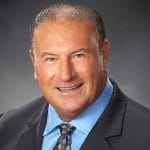 Before helming Perpetual Talent Solutions as President, Jim Hickey held several senior leadership roles in both sales and operations for two of the world's largest Commercial Staffing organizations. Jim is a dedicated professional who has been formally recognized as a Staffing Industry Subject Matter Expert.