The cost of making a bad hiring decision bad hire is obviously detrimental and the impact is felt throughout the organization.  If your new hire turns out to be the wrong person for the job, costs including recruiting, onboarding, training…. are impacted and we have not even addressed the effects of morale and the impending loss of productivity   At Perpetual Talent Solutions, we understand this dilemma and we are here to help. We have become Houston's top retained executive search firm,  by applying our years of Corporate business experience to our proprietary recruiting model and have developed an ingrained, subject matter approach for hiring quality candidates.
Reducing the Case of Bad Hires
Many companies have experienced being surprised when a new hire turns out to be a disappointing employee. Sometimes, the person you interviewed is vastly different from the one who shows up to work. To prevent these types of situations, we create solutions based on needs and culture specific to each client.
We help our clients determine a well-defined hiring criteria.
As top Houston job recruiters, our in-depth client intake sessions are critical and include a detailed list of traits, skills, experiences, and other qualities that the right candidate must possess. This strategy ensures consistency throughout the candidate qualifying and vetting process and helps identify future performance expectations and probabilities.
A well-defined hiring criteria is essential to helping you objectively look beyond a resume. It is also a cost-effective means to streamline the recruitment process.
We develop strategic questions aimed at every applicant.
Requiring applicants to submit written answers to specific questions helps recruiters formulate a clearer picture of each candidate's skill set and competency.
We select key details from your hiring criteria and compose questions that will help you extract those details. If you are looking to fill a sales position, for instance, you can ask a potential employee to describe their methods of selling a product from their own experience and to limit their response to three paragraphs. Only candidates who follow instructions to the letter should move on to the next phase of the process.
We listen carefully when candidates describe their work failures.
Applicants naturally want to put their best foot forward during the interview. However, we make it a priority to ask about their work failures and listen carefully to how they answer.
A candidate who is hesitant to share this aspect of their career, or tries to gloss over it, should instantly raise a red flag. Productive employees in the making are those who are transparent, honest, and humble about their past failures. Therefore, drawing out these experiences gives us meaningful insights about the candidate we are interviewing.
Perpetual Talent Solutions: Connecting Companies to Talent They Deserve
Executing these steps correctly takes years of experience in senior executive recruitment. With Perpetual Talent Solutions at the helm of your hiring efforts, you can trust that all our recommendations come from a careful, comprehensive vetting process we have developed since 1994.
Sourcing Talent Beyond the Resume – 866-380-9978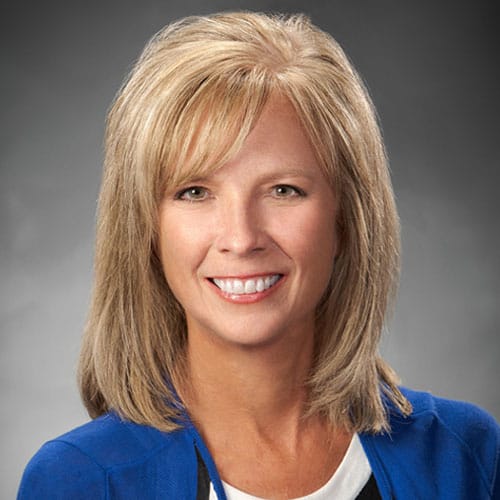 Debbie is the Founder, and Managing Partner of Perpetual Talent Solutions. Debbie has provided Executive Search and Recruiting Services as well as HR Consulting, guidance and council to clients ranging from start-up to multi-national corporations since starting the practice in 1994.