Your LinkedIn profile often serves as your first impression with prospective employers,  It is  no coincidence that a common hiring tip is to make and leverage a LinkedIn profile, In fact, Hiring Managers continue turning to LinkedIn as their first recruitment tool to find potential candidates. The professional networking site can be a great platform to showcase your experience, connect with other professionals, and potentially even land your dream job. Here are eight easy LinkedIn tips we developed to make sure you put your best foot forward with a perfect profile.
1. Use a Professional Photo
Your photo is the first thing anyone will notice about your profile, so selecting an appropriate picture is key to developing "your brand", so to speak. You do not have to pay for a professional headshot, although I recommend it, but you should, at the very least, use a professional-looking image. Avoid selfies and group photos and instead choose a picture which shows you as the focal point. You should be professionally dressed and looking your best to make a great first impression.
2. Follow a CV Format
LinkedIn is a popular recruitment tool, so you should take the time to fill your profile out to ensure that potential employers will find you when they are searching for candidates with your experience. Take the same approach as you would when writing your resume, so hiring managers get a sense of your experience and career progression.
3. Publish Unique Content
In addition to a job board and recruitment resource, LinkedIn also serves as an educational resource and place for professionals to share insight and ask for advice. You can help position yourself as a subject matter expert by sharing articles you have written, projects you have done, or programs you have designed right on your profile. Developing and sharing unique, professional content will help you stand out and provide new opportunities to engage with others.
4. Grow Your Network
As your network grows, so too does the potential for opportunity. If you indicate on your profile that you are an open networker, you invite like-minded professionals to connect with you. You should actively seek to connect with new people in order to develop an active and robust network. Joining industry groups will help you connect with others in your field, giving you opportunities to share knowledge.
5. Proofread
You should take the same care when writing your LinkedIn profile as you would when writing your resume. Proofreading your resume only makes sense but should also hold true in the context of LinkedIn. Remember, you only get one chance to make a good first impression, so it is crucial that spelling or grammatical errors do not detract from your profile. If possible, ask a friend or colleague to review before publishing so you can be sure that everything is correct.
6. Stay Up to Date
It can be easy to forget about LinkedIn when you aren't actively searching for a job, but it is in your best interest to keep your profile up to date. Adding and updating content will keep your profile fresh and ensure that it appears in recruiters' searches when they are looking for qualified candidates.
7. Engage and Share
To make the most of LinkedIn and position yourself as a subject matter expert in your field, you should actively engage with your network and share interesting content as much as possible. LinkedIn can be a great resource, not only for finding a job, but for developing yourself professionally. Share relevant content and offer advice. Help your colleagues and connections when you can, as they may one day return the favor. Engaging in this manner will boost your ranking in the search algorithm, but more importantly it will enrich your experience and provide you with untold resources.
8. Do Not be Afraid to Get a Little Personal
While you should keep a very professional tone on LinkedIn, you should not be afraid to show a little personality. I recommend highlighting volunteer experience, interests, personal interests and achievements on your profile. This will help you stand out and open the door for others with shared interests to connect with you.
If you follow these eight LinkedIn tips, you should be well-positioned to attract opportunities. Make sure to follow hiring tips and best practices as you navigate the networking site. Keep things professional, but do not hesitate to take full advantage of all of the engagement, networking, and learning opportunities this professional social network provides.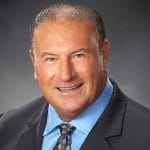 Before helming Perpetual Talent Solutions as President, Jim Hickey held several senior leadership roles in both sales and operations for two of the world's largest Commercial Staffing organizations. Jim is a dedicated professional who has been formally recognized as a Staffing Industry Subject Matter Expert.