6 Things to expect from a sales meeting when working with a Professional Recruiting Firm from an Industry Executive's point of view.
1. An Agenda
An agenda that includes the meeting intent and the topics to be covered. The plan will be delivered electronically, at least two business days before the appointment, and will consist of a request asking for your input, additions that you suggest, and confirming the date, time, parking, and entry instructions if applicable. Note that meeting links will be sent if the meeting is via a video conference platform.
2. Due Diligence
Please expect to be in the company of someone who has done their homework. I will have researched your website, especially your Careers page, and paid special attention to your company mission statement.
While that might appear unusual, professionals prefer aligning themselves with those of similar values. So expect to answer questions regarding open positions, time to fill rates, internal recruiting efforts, and processes to provide a creative problem-solving solution eventually.
3. Pleasant Interaction
You should be at ease throughout the interaction and never feel undue stress. I understand and identify with the importance of patience and know that this is the beginning of a process. I have no intention of applying uncomfortable pressure, nor will I try to coax or mislead during the conversation.
4. Sincere Desire to Help
I am passionate about what I do, but you might notice that I typically do more listening than speaking, especially during the Q & A portion of our interaction. Because I have a sincere desire to help but want to hear the whole story, filled with as many facts and supporting data as possible. Therefore, I will not be quick to assure you or anyone else that the solution(s) is easy or immediate.
I take great pride in engulfing myself in the industries I/we serve and being formally recognized as a subject matter expert in the Recruiting Industry. That said, I fully understand the impact of Human Capital decisions and treat each opportunity with the fervor it deserves.
5. Unselfish Interaction
I believe in and act on a core principle of working in the clients' best interest. Therefore, I am interested in building and sustaining long-term relationships.
6. Honest Communication
Lastly, and most importantly, I understand I have to earn your trust, which requires open, honest communication. I have an interactive, get to know your style, and believe our conversations should continue evolving, ending with mutually agreed on next steps for strategic consistency.
---
In closing, if this is not what your sales experience looks or feels like, you are not alone and deserve better.
Start Your Discovery Appointment Today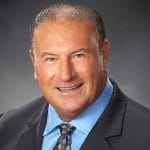 Before helming Perpetual Talent Solutions as President, Jim Hickey held several senior leadership roles in both sales and operations for two of the world's largest Commercial Staffing organizations. Jim is a dedicated professional who has been formally recognized as a Staffing Industry Subject Matter Expert.